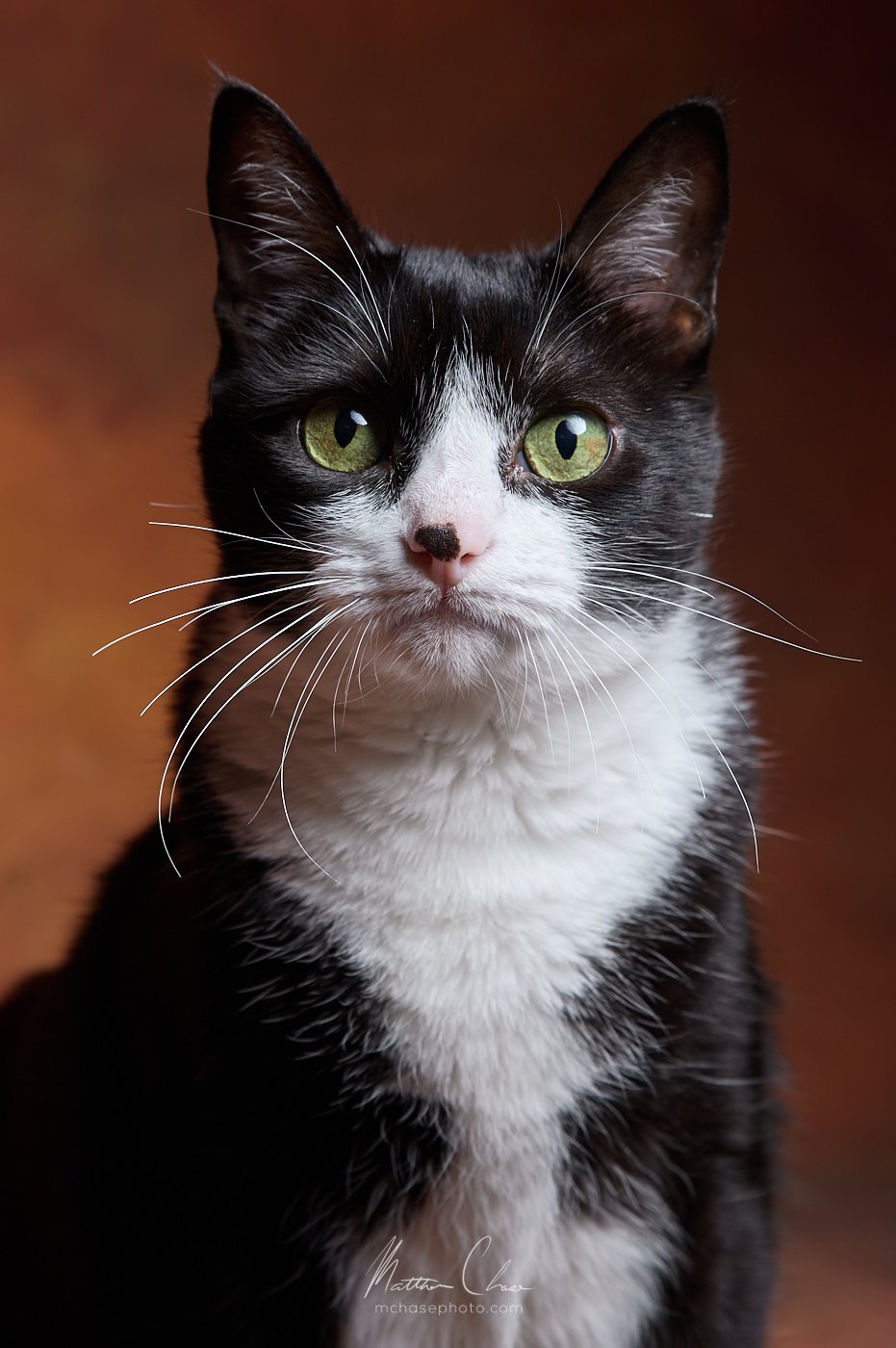 I have been a professional photographer since 1999 and an animal lover all my life. After working in a few different fields of photography I finally decided to combine my love for animals and photography and start Boop The Nose Photos to focus on creating high quality, classic portraits of pets.
Custom portrait sessions for my pets?
Heck Yeah! Our pets are family and I believe they deserve to be photographed and remembered just like human family members. My goal is to create beautiful images of your pet that you will be proud to hang on your wall alongside your parents, kids, or your own portraits.
How do custom pet sessions go?
The first step in creating your pets custom session is to meet in person with you and your pet. This will allow your pet to meet me and for us to discuss your goals for the session and the type of products you are interested in purchasing. We will decide whether an in studio or on location session is best for your pet, and pick a date for the session.
Pre-Session
Plan on having your pet groomed a day or two before the session. On the day of the session, play with your pet for about 15 minutes before you head to the studio. This will help get your pets excess energy out making for a calmer studio experience. Be careful not to over do it, we want your pet to be a tired but not completely worn out! Of course if you have kittens or puppies feel free to save the play time for when you arrive, I'm happy to help with those! Also try to get your pet to relieve himself before getting into the car. But don't worry if that doesn't happen, there is a yard in front and behind my studio for your pet to use!
At The Session
Once you arrive at the studio we will give your pet time to look around and get comfortable with the space. I will have some toys and treats on hand but plan on bringing any that are your pets favorite as well. The more comfortable we can make your pet feel the more fun they will have! I'm not too worried about the session length and we will photograph until we feel we have captured the images we aimed. Plan on spending about 1.5 – 2 hours, though it could be shorter or longer.
Viewing & Ordering Session
During our pre-session meeting we will also schedule a time for your viewing and ordering session. This session is usually about one week after your photo session and can take place at your home or in my studio. We will review your pets photos and choose your favorites for wall art and other keepsakes such as photo books and desktop prints.